There are 80% chances that you are using Google Ad Manager as your current ad server. How do we know that? Because that's the percentage of publishers that use GAM to monetize their inventory. Google has built such a stronghold in the industry that the publishers have to think twice before switching to another ad server.
But the world is full of exceptions. There can be many reasons where you might want to use any other ad server. You might not be dependent on Google's demand; you may not be selling your remnant inventory on the open web, all your campaigns may be direct, the reasons can be plenty. Whatever be the case, you don't have to worry. There's an abundance of ad servers in the market. But you've to choose the one that fits your needs.
There are some factors that you've to consider while evaluating the best ad server for your site. Follow the tips given in this article to make sure that you are choosing the right ad server.
Hosting
You can either self-host your ad server or use an already hosted one. You'll rarely find any publishers who are self-hosting.
Self-Hosted: A self-hosted server can be customized as per your needs. The data stored in the server remains with you, and you have complete control over it. Since you are hosting and managing the server by yourself, you don't have to pay an ad server provider, but instead, you'll be paying to the hosting space provider and CDN. The advantage is that you are the sole decision-maker about where and how your ad server will be hosted.
Companies like Kevel (formerly, Adzerk) and ClearCode can help you build the ad server. Additionally, ad servers like Revive are already built, and you just have to host them. But you should know that maintaining an ad server can be tedious and challenging. For instance, you are on your own when there's a glitch in the server. You have to hire a dedicated team for managing the server.
Hosted: A hosted server, on the other hand, is a readily available solution. You don't have to build or manage it. The company providing the ad server will take care of all the updating and maintaining tasks like installing security patches, updating service packs, etc. It'll be more reliable than a self-hosted server because the server provider will have all its resources dedicated to keeping the server up and running.
But you can't customize a hosted ad server as per your needs. You might also feel a lack of flexibility while working with them. You have to do things in their way. For instance, GAM didn't run unified auction until recently, it enjoyed the last look advantage, you can club together metrics only a certain way while reporting, etc. 
Support
What happens when something goes wrong? How much can you expect to lose if the server encounters a glitch? What if you want a feature that is not present in the ad server? The answers to all such questions depend on the support provided by the ad server.
In the case of an open-source ad server, it can be hard to find a dedicated support team, and you may have to depend on the suggestions and solutions from online communities and forums. In the case of an in-house ad server, your team acts as a support team. When you are taking the services of an ad server provider, then you have to depend on its support team. You should discuss what kind of support it provides. Read online reviews before getting started.
Targeting Options
A local news publisher may have different targeting needs than a video publisher or an online gaming publisher. One may want to target ads to the city and zip level, whereas the others may want to target on a contextual level. You have to choose an ad server based on your targeting needs.
The targeting capabilities of the ad servers can vary greatly. For instance, look at the targeting features mentioned by Google and Adglare on their sites.
Go to all the ad server sites you are considering and evaluate the targeting options they are offering. Make sure that the ad server has all the targeting capabilities that you need. Also, see if an ad server provides a potentially valuable feature that was not known to you. 
Brand Safety
You know how critical brand safety is for your publishing business. A single inappropriate ad is enough to lose your visitor forever. Your ad server should give you the necessary control over the ads on your site. At the same time, your ad server should have the provisions to keep the ad quality checked.
There can be multiple factors that play their roles in brand safety with your ad server:
Quality Controls: The quality of the ads on your site depends on demand partners and the ad server's ability to filter out the bad ads. While SSPs will have their own measures to weed out bad ads from the supply chain, ad servers should help you with its own tools. For instance, ad servers can support initiatives like Ads.txt, adherence to Better Ads Standards, using HTTPS protocol, and SafeFrames to ensure only high-quality ads are getting through the system. 
Ad Policy: If your ad server has demand partners, then the ads' quality also depends on its policies. Ad servers that restrict ads related to pornography, gambling, drugs, etc. would have fewer chances of delivering unsafe ads. Whereas ad servers that allow such ads would deliver them as well. So, check the ad policies before choosing an ad server.
Review and Blocking: You should have the ability to review and block the ads on your site. For instance, Google Ad Manager has the Ad Review Centre, where you can see the ads delivered on your site. Later you can block the ads and their advertisers. 
Pricing
Most ad servers will have tired pricing. It means that the fee depends on the number of impressions that you serve. For example, 0-2 million, 2-10 million, 10-25 million, every bracket will have a price. Some of them may also be free up to a limited number of impressions (say, GAM). Then there'll be other ad servers that won't disclose their fees; you have to get a quote from them (say, GAM 360).
You can choose the ad server based on your budget. Alternatively, you can compare the price with the features to assess the ad server's actual value. Some of them will give you a free trial, whereas others may give you a live demo; use them to evaluate whether the ad server is fairly priced or not.
Here's a pricing list from Adglare to start with:
Ad Formats
There are hundreds of formats available in the market. Every ad server will support multiple ad formats. You have to find out whether you need what they offer.
You may need multiple video formats if you deal mainly with video ads. Depending on your video player and interactivity, the support for VAST, VPAID, MRAID can be crucial. A gaming app publisher would ask for Rewarding Ads. Some of the ad servers might support unique formats that can work best for you and your advertisers. For example, 3D/AR/VR ads can work best for automotive advertisers.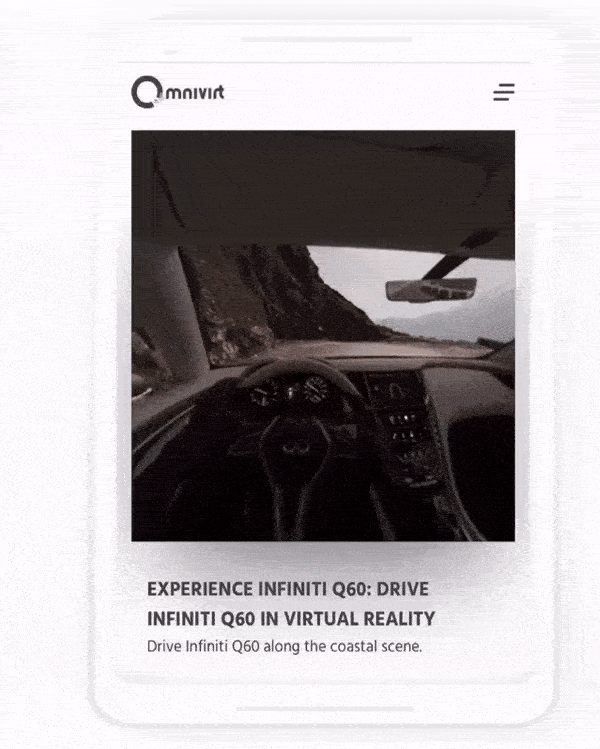 Source: Omnivirt
You have to consider your advertisers' demands as well. Are there any formats that your advertisers frequently demand? Do they advertise with rich media ads? Are there some formats that are popular in your niche?
Consider all the factors, sort out the list of all the ad formats that you'll need, and check if the ad server supports those formats or not.
Reporting
Reporting is essential for tracking the performance of the ads and bringing new improvements. Your direct advertisers will also need reports for their campaigns. You have to make sure that you can access all the metrics you need to efficiently operate your business.
The dashboard will be the first thing you'll see every time you interact with the user interface; it should be easily understandable and comprehensive. Having a customizable dashboard can save you a lot of time as you won't have to dig deeper to reach a metric that you track actively but is not present on the dashboard.
Impressions, CTR, CPM, CPC, viewability, etc. are basic metrics that every ad server will have. Advanced metrics like RPM, page value, conversions, ad frequency, ad relevance, fill rates, eligible ad requests, user demography, and information related to advertisers and DSPs, etc., can make the reports more useful.
Privacy Compliance
New data privacy policies are cropping up all around the globe. Currently, the publishers are struggling with privacy policies like GDPR, CCPA, COPPA, etc. There are many more to come. You have to make sure that your ad server is capable of complying with the laws.
For instance, GAM serves personalized ads only when the user consents to it. Find out what arrangements your ad server has to comply with the policies.
Ease of Use
It's a no brainer. Too many complexities can slow things down and increase the chances of errors. An ad server should be easy to use with simple features. It shouldn't have a steep learning curve. You shouldn't have to spend too much time training your ad ops team for the new server.
How easily can you create and run your campaigns? How much effort does it take to generate reports? How much time does it take to send a proposal for a direct deal? You can utilize free trials and live demos to make sure that the ad server is easy to use.
Advanced Sources
The open market and direct deals are not the only demand sources to monetize your inventory. Private Marketplaces, Programmatic Guaranteed/Non-Guaranteed, Preferred Deals, etc. brings new opportunities to take your revenue to the next level.
Your ad server should have all the arrangements to access such demand sources and facilitate different types of deals. Besides, you should be able to know how the different deals are performing and compare one with another to make informed decisions. 
What's Next?
These were the necessary parameters to follow while looking for an ad server. If you have any other specific needs, then you should include them in your checklist too. You should start your search once you have a clear idea of what you need. But where should you start? We suggest you start from the top ad servers in the industry. We already have a list prepared for you. 
While researching online, you can look for ad servers with a definite purpose, say "best video ad server" or "best ad server for podcasts." Online communities like r/adops can be your destination for suggestions and discussions from industry professionals. And, you can talk to us via comments and get your questions answered.