Ad operations is a multi-faceted job role and every now and then, you have to switch b/w several activities — from testing to auditing to debugging. Right from setting up the campaign to completion, you are likely required to employ a set of tools.
So, instead of just listing the common tools in no particular order, we decided to suggest the tools based on commonly arising needs. The categorization of the needs will help you in finding the right tools faster than a random list. So, here are the adops tools to help you with ad testing, proxy location, audit, and debugging.
Table of Contents
Adops Tools for Testing
Before starting a campaign, you might want to check whether the ads are working as expected or not. As ads can be of various types, so are their testers. Here are some tools to test your ads before you take them live.
1. Ad Manager Tag Generator & Tester
As the name suggests, this tool can help you generate GPT Tags, Passback Tags, AMP Tags, and non-JS tags. You can also customize ad tags without manually editing the code.
It is simple to use. Visit https://dfpgpt.appspot.com/ , select the type of tag, and enter your network ID. You can turn on 'Advanced Options' if you wish to include additional parameters like size mapping, page-level exclusions, etc. Enter your ad unit codes, corresponding ad sizes, size-mapping details, and all the relevant information about the ad unit (as entered in your GAM setup). Finally, click on Generate Tags.
2. HTML5 Validator
Before taking your HTML5 ad creative live, you may want to check whether it'll load as expected or not? Are there any errors in the file? Whether the landing page is valid or not? For all these needs, you can use the HTML5 validator.
Go to the tool and upload your asset (ad creative) in zip format.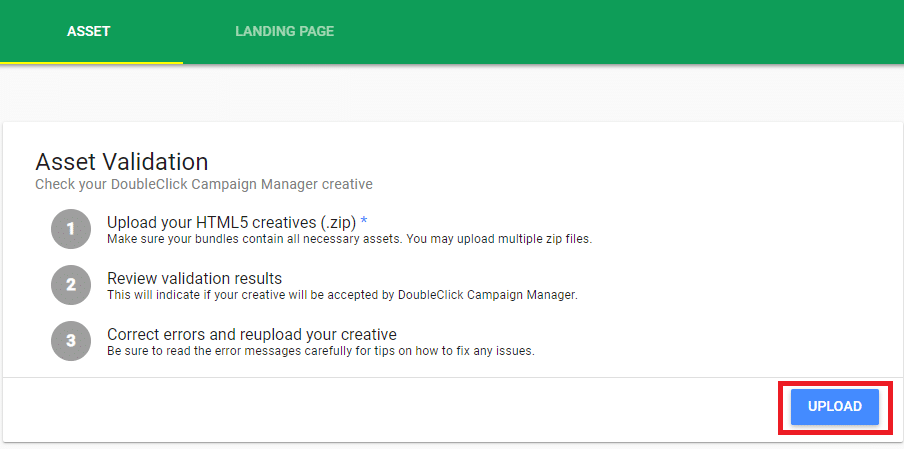 Once uploaded, the tool will analyze your creative asset and give you the results based on various tests it performs.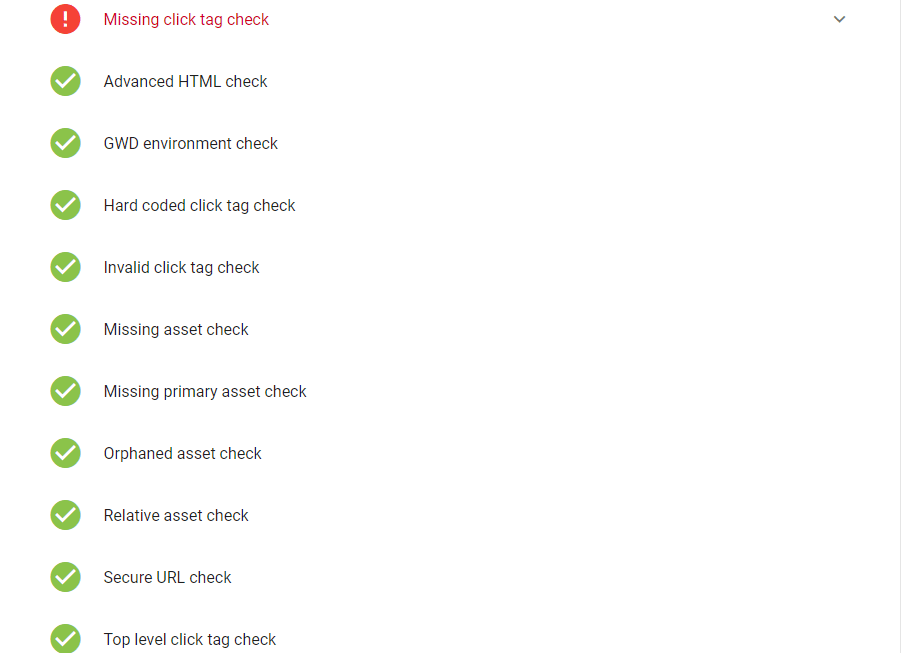 Now you can fix the errors if there are any.
3. AdOps Tools to test VAST Tag
You can use the IMA SDK for HTML5 to test your VAST tags. Just enter the tag, select the advanced controls if you want to test the tag with a specific video format, and click on Test Ad.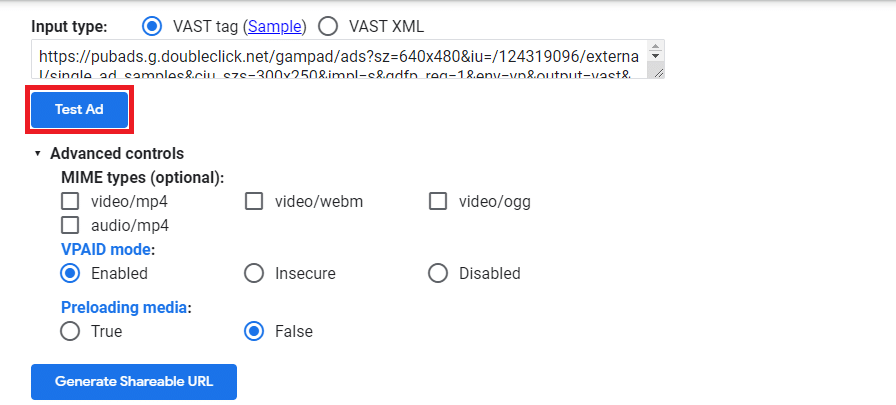 You can check whether all the ad events like ad loading and impression tracking as expected or not, along with the master and the companion ads.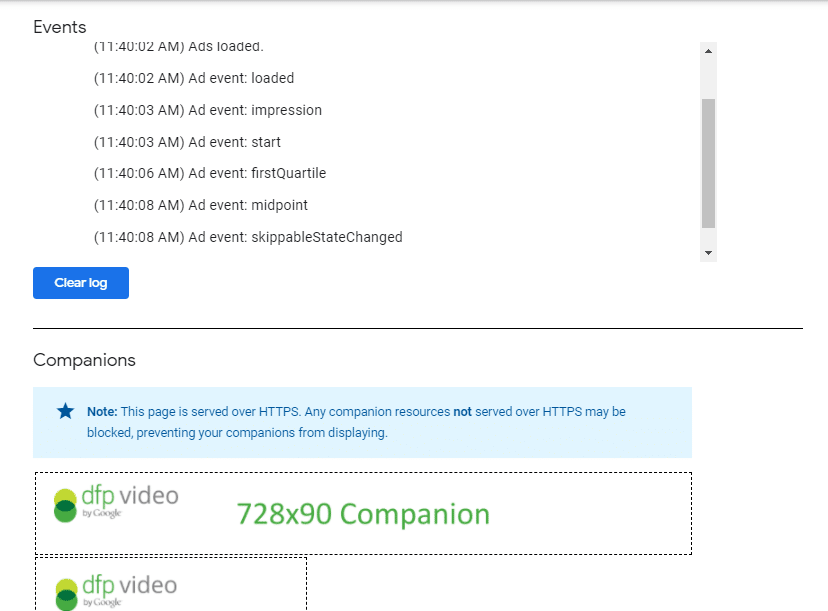 4. VPAID Tag Tester
JW Player has developed its Ad Tester for VPAID ads. You can use the same tool to check whether the tag will work with JW Player. Choose HTML5 for Playback mode and select the desired VPAID mode. Enter your ad tag and click on Apply to start the test.
The results of the test will appear in the 'Test Output' box, as shown above.
Adops Tools for Proxy
There are times when you are targeting multiple geographies for a campaign. You may be living in a location that is not targeted in the campaign, but you still need to check how the ads look on the site. Or you may be delivering different creatives to different locations. In all such cases, you need a proxy tool. For example, you might be accessing the site from Australia, but you can show the servers that you are logging in from Germany.
Using a browser plug-in can be the easiest way to set a virtual location. Almost all of them work in the same way. You can search for "proxy VPN" on the Chrome web store and install the plug-in (Microsoft Edge will support it too.).
iNinja, Hoxx, Windscribe, Betternet, etc. are some proxy vpn extensions that you can try.
Adops tools for Audit
1. Publishers Ads Audit
Publisher Ads Audit will analyze the ads on your page to measure their performance. It'll give you a score based on how the ads are performing. Then, it'll give you suggestions for improvements.
There are many ways to access the tool. The simplest method is:
Go to the Publisher Ad Audit webpage. Enter the URL you wish to test in the text box.
Click on "Generate Report". The report will be generated in a new tab.
For other methods, you can refer to our dedicated article on ad load speed.
2. Ghostery
Ghostery can help you in keeping a tab on third-party ad tags. It can go through the codes and calls on your site to identify the third-parties tracking the data.
You can visit Ghostery's official site to know about all the products that it offers. You can also check other tools like Charles Proxy, Fiddler, Firebug, etc. for the same purpose.
3. Charles
Charles sits between your PC and your site. It tells you how the communication between the two entities is taking place by monitoring the HTTP, SSL, XML, JSON, and many different kinds of requests sent from the web browser. You can spot malvertisers and other potential threats on your site by observing the connection between your client and the site.
Charles has a great variety of tools and it offers many features for debugging like simulating the internet connection latency, Flash Remoting, testing back end changes with repeated requests, editing and validating requests, etc.
You can download Charles from its official site. You'll get a 30-day trial, later you can buy the license. You can check its detailed documentation to learn how to use the tool.
4. Automatad Blaze
Automatad Blaze is suited to audit 'ad refresh' on your site. It puts you on the users' shoes to see how every ad placement on the page is performing — in terms of viewability and active time-in-view when you implement ad refresh (via Active Exposure Time).
How much time has the user spent in (actively) watching the ad?
How many ads are under view?
How many times has the ad slot refreshed?
You can download Automatad Blaze from the Chrome Web Store.
Adops Tools for Debugging
1. Headerbid Expert
Headerbid Expert is useful for analyzing your header bidding partners. You can check the bidders' latency, how they are loading, are they blocking the pages from loading, etc. The information from the tool will help you in spotting slow partners so that you can optimize your setup, bring down your latency, and increase your revenue. The tool itself will give you suggestions for improvements.
Headerbid Expert is a browser extension so you can access it from the Chrome Web Store.
2. Chrome Dev Tools
The best debugging tool is already with you. It's inside your Chrome Browser. You can use it to edit pages on-the-go, see how the ads look on various devices by using an emulator, check network activity to make sure all the resources and the ads are loading as expected, find performance-related information for the site and the ads, debug web apps, the list is endless. The features of the Chrome Dev Tools can be overwhelming. Thankfully, Google has documented all the features and their uses on its website; you can refer to it whenever there's a doubt.
To access the Developer Tools, press Command+Option+I on Mac or Control+Shift+I on Windows while the Chrome browser is open.
Sidenote: Every AdOps professional needs to calculate many metrics to measure the performance of the ads. You might need to do it yourself sometimes and in such cases, ready-made calculators can be big time-savers. Ad-Operation Tools is a utility website with calculators for all the commonly used metrics in AdOps.
If you do not want to depend on a website for doing the calculations, then you can use the formulas given in our blog post to create Google/Microsoft sheets.
3. Google Publisher Console
The publisher console helps you in finding whether the line items are returning ads as expected or if there are any tagging errors. You need to have GPT tags on your site to use the publisher console.
The console will give you all the ad slot level information like ad unit size, time is taken to fetch and render ads, Iframe type, etc. It'll also give you the links to debug the line items. We have covered Google Publisher Console in great detail, you can refer to it to know all its benefits and the three ways to access it.
What's Next?
We are aware that a list with a bunch of tools cannot solve all your ad ops related problems. On the contrary, adops people face many completely new problems on a regular basis. Sometimes, it's very difficult to find solutions even for trivial problems. Considering the challenge, we have developed Ad Ops Quick Fix, an ever-evolving repository of adops FAQs that you can refer to whenever you encounter unexpected issues. So go and have a look.