It's no surprise that Black Friday offers a huge spike in internet traffic. Thus, ad revenue for publishers. The busiest shopping days of the year start from Black Friday and continue until the next weekend. In 2019 alone, shoppers spent nearly $5.4 billion on Black Friday, up by 22.3% from 2018.
But Black Friday 2020 is expected to be different than previous records. Along with uncertainties in the advertising industry, Covid-19 has brought a shift in consumer's behavior towards online media. With new consumers shopping online and advertisers trying hard to make up for revenue loss, publishers need to be more strategic to capitalize on the Black Friday opportunities.
In this article, we've talked about various Black Friday Online Revenue opportunities for publishers and how top brands are taking advantage of different monetization models to reach their potential revenue. But before jumping into the strategies, let's have a look at the trends for Black Friday 2020.
Table of Contents
Black Friday Predictions for 2020
Online Shoppers' Behavior
It is expected that online shoppers will spend $10.3 billion (39% Y-O-Y) on Black Friday 2020. Between Nov. 22 and Dec. 3, consumers will spend $3 billion per day and 1/3rd of all consumers will complete holiday shopping before Black Friday. 
50% of consumers are not likely to visit physical stores on Black Friday due to Covid-19.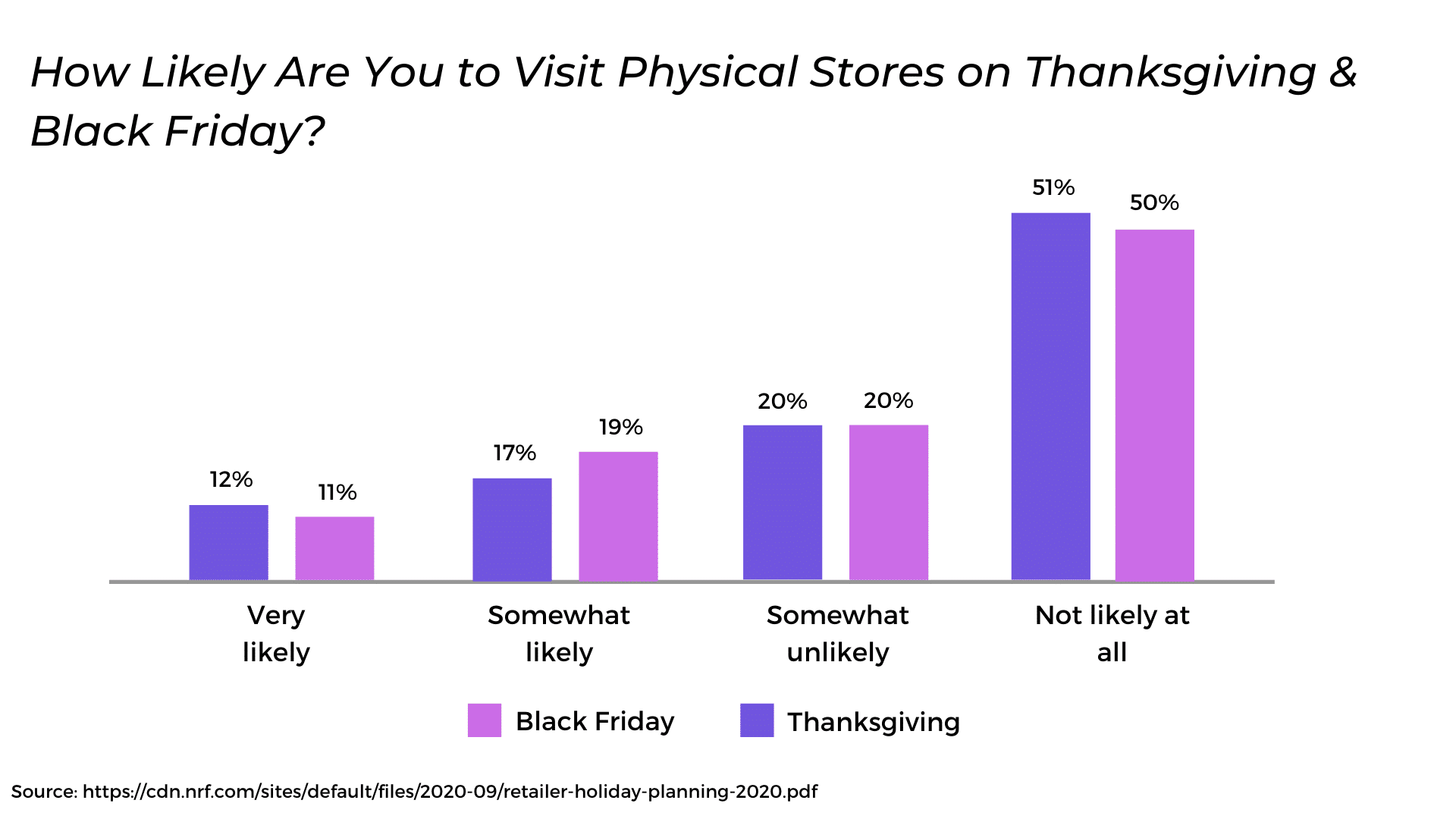 Online Retailers' Behavior
During Black Friday week, brands will see 50% higher spending from new shoppers. According to Adobe Analytics, $10.3 billion will be spent on Black Friday 2020, up 39% YoY. Large retailers will see a 529% boost in sales, whereas small businesses will witness a 405% increment in sales.
When asked about the Black Friday plans, online retailers have different thoughts and strategies to boost the sales of products and services.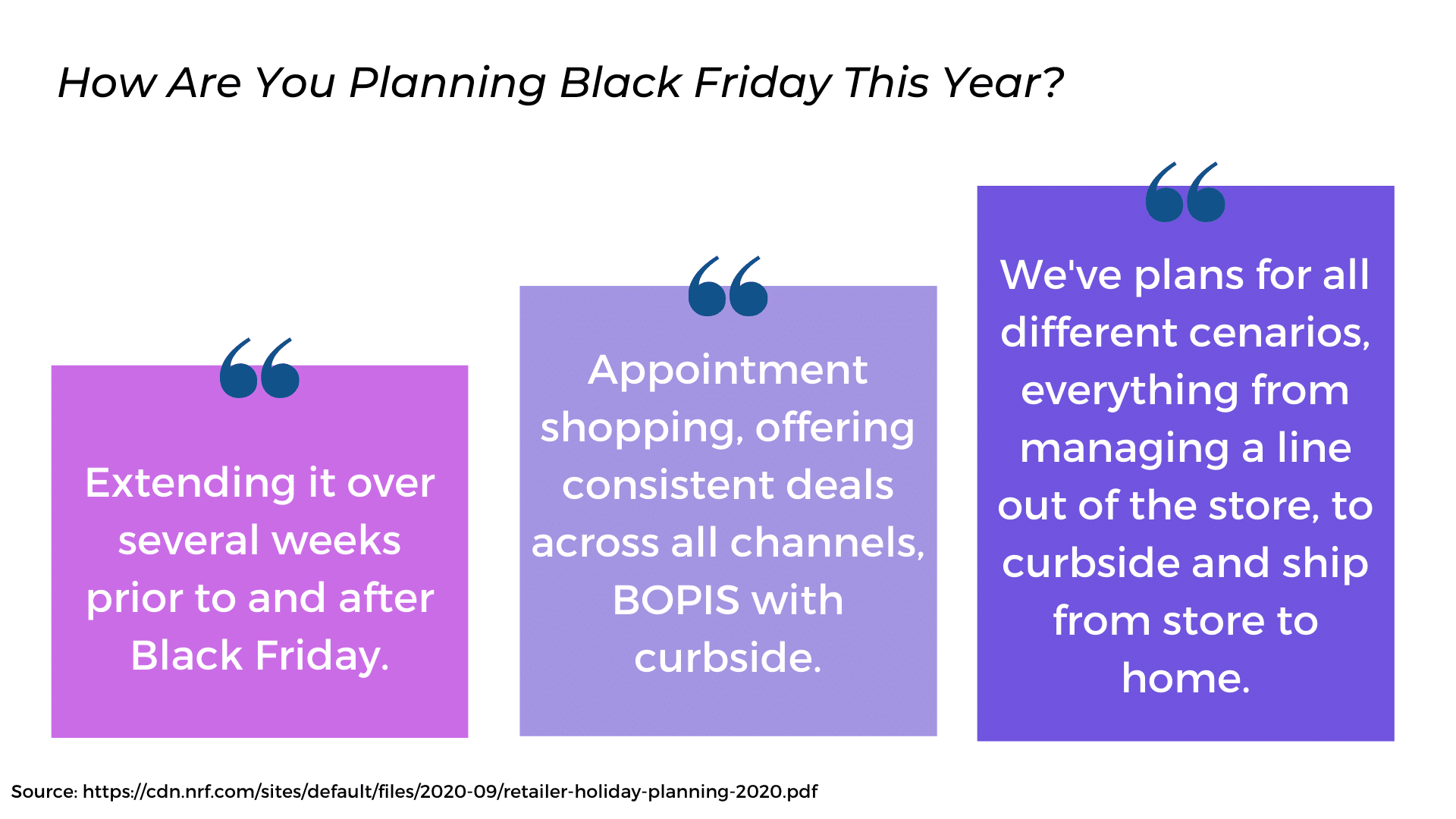 With more consumers wanting to shop online and more advertisers wanting to capitalize on the Black Friday spending spree, the publishers have enormous opportunities to generate the largest-ever quarterly revenue.
4 Black Friday Strategies of Top Publishers
Offering discounts on subscriptions: The NYTimes, The WSJ, and Quartz
With less than a week to go, many publishing companies have started giving subscription discounts to their readers. Dow Jones, the parent company of The Wall Street Journal and Barron's, offers steep discounts on Black Friday. The company asks readers to pay $1 for two months instead of $35 per month for basic digital access to WSJ and a free trial month for Barron's.
It's not the first time Dow Jones is offering discounts. In 2019, the publishing company executed the same strategy and witnessed the biggest spike on Black Friday for Barron's subscription. The Wall Street Journal even dropped its paywall entirely for three days at the beginning of November to attract more readers.
'We've got a big pool of people who aren't ready to pay for us yet but who are interested. On the Wednesday of Black Friday week, we knew we were going to have a really good weekend,''
– Karl Wells, GM of Membership, The Journal (Src) 
The New York Times cut subscription prices by 60% on year-long packages whereas Quartz offered 50% off on its packages to its subscribers. To put the discounted offers in front of their readers, the approach varies from publisher to publisher. For example, New York magazine brought the largest number of subscribers through Instagram ads.
Takeaway: Consumers are looking more for 'discount' than 'free' products or services. So, identify the right time and see if you can reduce the price of your services (be it a subscription or any other digital product).
Though customers wait for price-drops at this period, finding the right balance is the key to success. Because in some cases, when you offer steep discounts, the subscribers you gain are price conscious and may opt for a different brand if they find services like yours at lower rates. Thus a higher churn rate and low retention rate.
Publishing eCommerce content: Wirecutter, CNN, Bustle Group, and BuzzFeed
Wirecutter, a product review publisher acquired by the New York Times, has a content team of over 65 people and each of them is assigned to work on Black Friday content. The publisher shortlists important Black Friday deals from tens of thousands of deals for their readers and starts publishing content after mid-November and keeps the readers notified of the hose of deals.
"In the holiday season, a deal might only last one minute. We have to give our readers at least a chance."
– Adam Burakowski, Editor, Wirecutter (Src) 
To keep the readers posted about the latest Black Friday deals, the publisher also runs a newsletter.
Just like Wirecutter, Time Inc. creates a dedicated team to write eCommerce during Black Friday. The publisher categories content into three: aggregation of best Black Friday deals, best deals by retailers, and content on specific products.
Last year, the publisher published nearly 200 pieces of content on Black Friday. The publisher uses Reddit, Twitter, keyword tools, and does audience analysis to understand what people are looking for.
Similarly, CNN produces eCommerce content under CNN Underscored and launched a ticker on its homepage that shows how much time is left for Black Friday online deals.
BuzzFeed says that it works the whole year to get ready for Black Friday and tries to balance affiliate commerce, branded licensing business, and merchandise during Black Friday. Last year, the publisher bundled a Walmart deal, cookware sets from Tasty (which is a subdivision of BuzzFeed), and Google's Home Mini for $99 and promoted all at once which contributed to brand licensing and advertising revenue.
"We can leverage our audience and our IP to bring together really compelling offers.
– Ben Kaufman, Commerce Head, BuzzFeed
When it comes to promoting eCommerce content, Bustle Group has a different strategy. This year, the publishing company is going to launch a three-week-long shop 'Shop holiday virtual bazaar' on Black Friday and will run through Dec. 18. The publisher has partnered with top advertisers such as Samsung, Gap, and Kohl. The bazaar will also include editorial content e.g. quizzes, videos, and stories.
"We're trying to bring the excitement and energy of the good old fashion American mall into 2020,"
– Jason Wagenheim, CRO and President, Bustle Digital Group
Takeaway: Keep publishing the content throughout the Black Friday week. Because the consumers aren't going to stop shopping until Christmas. Use tools like Google Trends and YouTube trends to discover what are the trending search topics on the Internet.
Search Engine Optimization: Ziff Davis
Ziff Davis, the parent company of Mashable, PCMag, etc., purchased the blackfriday.com domain specifically to boost its search ranking by giving more backlinks to its properties. Now, the pages with content related to Black Friday come up at the top or near the top of searches for Black Friday. 
The higher page views, the higher the ad revenue. To maximize the revenue, the publisher prioritizes the ads from top retailers such as Amazon, Target, Walmart, and Kohl as they offer higher eCPMs for premium ad inventories.
Takeaway: Adapting the right SEO strategy during Black Friday is the easiest way to grab shoppers' attention. Look for the keywords that your target audience is likely to search at this time. As said above, use the tools available to find out the right keywords. Also, ensure that your website has a good Core Web Vitals score. Here are two references that will help you to improve the Web Vitals: How to optimize the website layout and How to optimize your ads.
Programmatic display advertising: BuzzFeed and USA Today
This might sound like a no brainer, but digital advertising is as important as publishing eCommerce content on Black Friday. With the influx of website visitors and new shoppers, publishers leave no stone unturned to capitalize on them. 
Advertisers have already started rolling out Black Friday deals on publishers' websites as well as social media platforms (especially Facebook and Instagram). BuzzFeed is using its own ad inventories to promote commerce initiatives from branded gifts to brand-licensed collections of products.
Similarly, USA Today works with multiple advertisers and promotes Black Friday deals via display ads on the website.
To maximize the revenue per session, USA Today also leverages ad refresh to increase the number of ad impressions without increasing the ad slot. However, the publisher makes sure that the ads served on the refresh slots are based on the Black Friday deals.
Takeaway: Advertising is an important means of delivering advertisers' messages to their ideal customers. And being a publisher, you play an important role. With so many brands vying for consumers' attention, developing a smart strategy is a necessity. You can opt for the best ad sizes and start with advanced monetization techniques (e.g. header bidding) to leverage the competitive advantage. 
Also, ensure that the ads are placed in the right way and don't disrupt your user experience. So, find the right balance between ads and users experience, and maximize the ad earnings. You can also start with native advertising to fit the ads into your content seamlessly. Here's an example of how BuzzFeed is using native ad placements to boost Black Friday ads' engagement rate:
What's Next?
Black Friday is just weeks away and the Black Friday deals have already started luring the consumers. While Coronavirus is going to affect every business this year, people are still shopping and expecting to see some great Black Friday deals. So, if you haven't started yet, its' high time to. Because lots of the best Black Friday deals will stay on the way for the whole week.
Looking for more opportunities to grow your revenue or traffic? Subscribe to our Becoming series to learn unique growth strategies tried by top publishers like The Guardian and The Bleacher Report.
Other Seasonal Optimization Posts: