Increasing organic traffic is not easy!
It is a long-term process with no shortcuts, requires patience, and is unsuitable for someone who needs a quick result. 
Whether you are a business person who works on selling your products or a publisher trying to monetize a high user count with ads, increasing organic traffic is the best investment you can make.
Unlike paid traffic, people find you through search results, which increases the visibility and credibility of your website. It is more targeted as people click on your website with the intention of gaining knowledge or buying something. Hence, it is free but not easy.
So, to help you get started, we walk you through the best seven sequential and strategical steps to achieve high organic traffic to your website. The list contains the most essential strategies that actually work.
How to Increase Organic Traffic?
You must rank higher on the search engine results to get more organic traffic. Google is a search engine that contributes 59.2% of the world traffic. You will likely get high clicks if you rank within the top 5 search results because 67.6% of all clicks come from the first five organic search results. 
Reaching the top 5 is not easy. Simply follow the below strategies that work even when you are starting from scratch.
Create thought-leader content
Content is the key way to bring the audience to your website. So, create and deliver content that gives value. When users read your content, they must get an answer to their problem. It has to complete their intention.
The tips to do better content marketing to get high organic traffic is
Scan the old blogs to remove outdated content or revamp the content. When revamping the blog, you renew it with present stats and facts. So, it always quenches the demand of current users.
Focus on SEO
Content is the first way to attract and engage users. But how do you make it reach them? Simple, by making it SEO-compliant. According to HubSpot,  SEO forms the second factor that gets high organic traffic.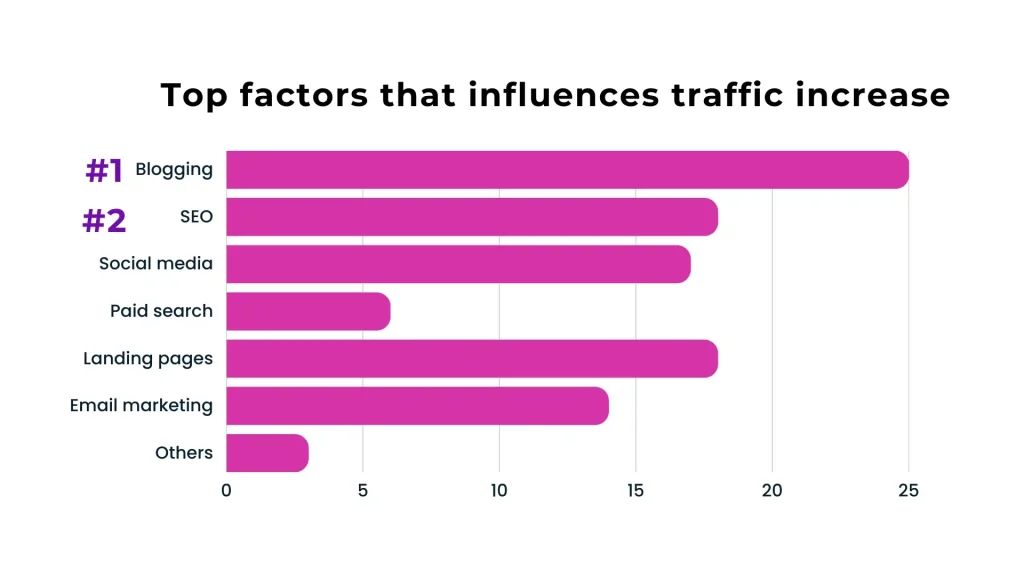 Do SEO for your website with the following tips:
Keywords have to be your initial focus. You must select keywords around your niche, make relevant content, and deliver it. The probability of ranking is high when you naturally insert keywords in your content. Keyword stuffing is unacceptable. The

ideal keyword density

is 1 to 2%.

Also, when you start working on organic traffic, it is advisable to use long-tail keywords as they have low competition and volume. You can rank higher in the SERP. The

conversion rate is also higher

with long-tail keywords.

You can use tools like Ahrefs, BrigthEdge, Semrush, and Google's Keyword Planner to select keywords. 

Creating page titles, meta descriptions, and ALT tags of images with SEO compliance is essential for ranking and getting organic traffic. Using header tags will also aid in the process. 

You have to do a keyword gap analysis to find a keyword that you are missing. Also, a competitor analysis to see where they rank high, know their strategies, and how you are behind them in traffic to re-iterate your approach.

You can use Google's "People also ask" section for query targeting and make content around it because those queries are the top ones from the people searches.
Diversify the content formats
Create and deliver different content formats at different marketing funnels to appeal to different audiences. The various content formats include blogs, white papers, e-books, product comparisons, templates, infographics, research, educational articles, and videos. Even asking quizzes to the audience is a form of interactive content.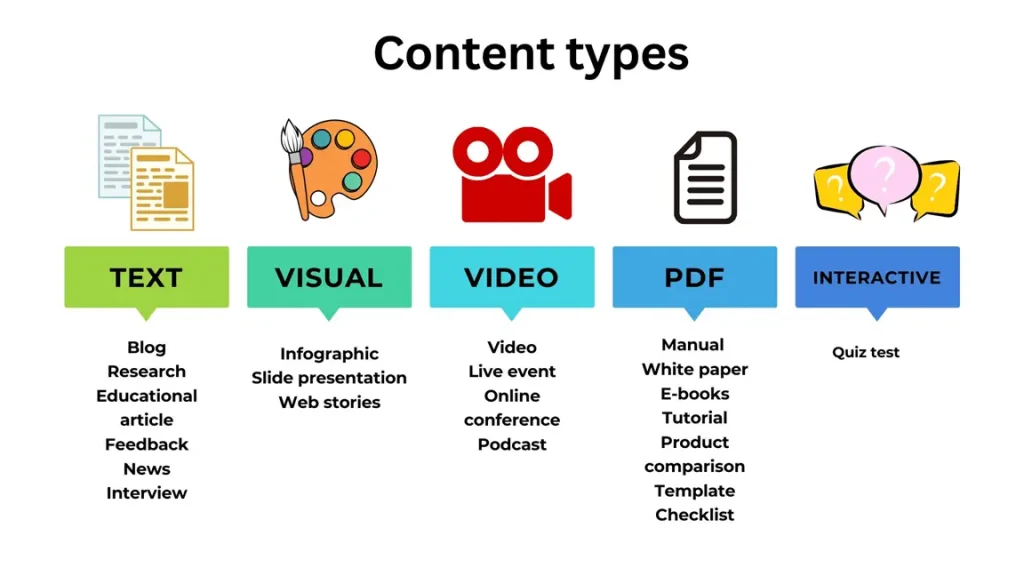 Also, when you post a video along with contextual content, it increases the dwell time, and so does the organic traffic. According to the Semrush survey, short-form articles and videos have been counted as the top content formats in 2023.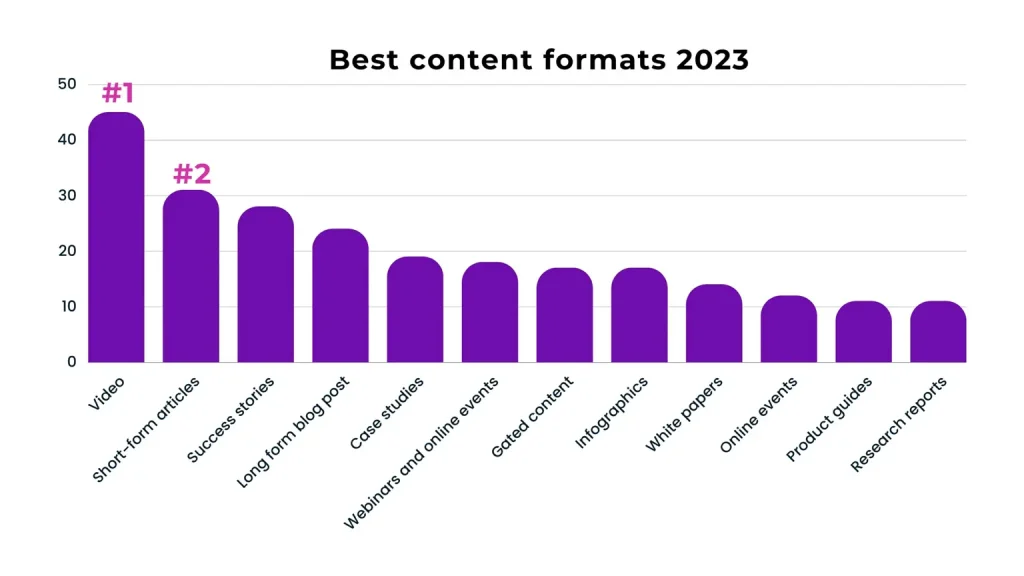 The content formats are vast. You have to use only a few that attract your targets, and you can later iterate the list based on the performance output.
Utilize social media
Now, you have content that is relevant, valuable, and SEO-friendly. Post them on social media to pull audiences there into your website. You know the importance of social media without me saying. Most brands and publishers use popular sites like Facebook, Twitter, Instagram, LinkedIn, and Pinterest for promotion to increase organic traffic. 
Facebook tops the chart of social networks that bring high traffic with 62% value, followed by Twitter, LinkedIn, and Pinterest.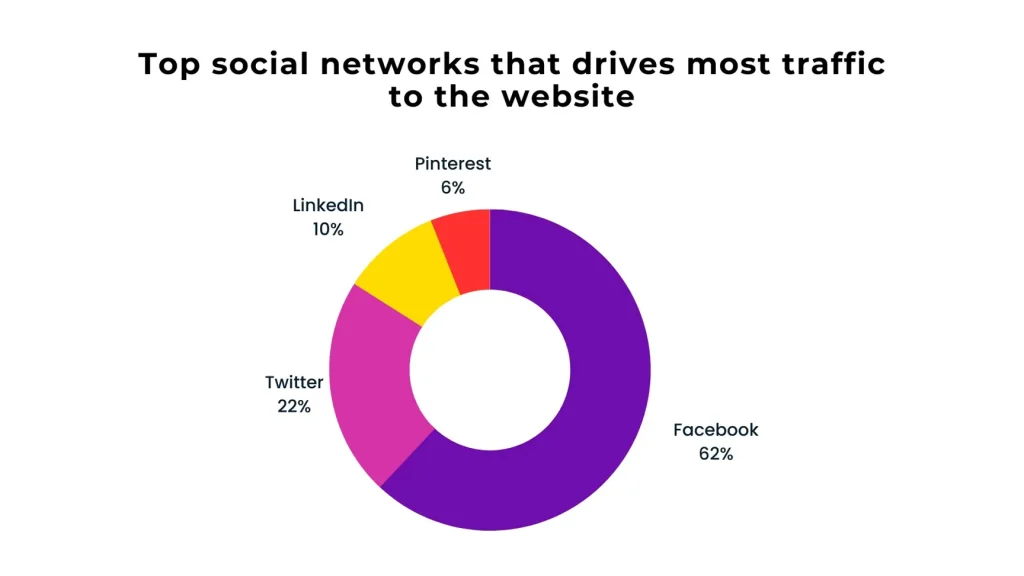 Social media has also become a place to build a strong community with your targets. Quora and Reddit are ideal forums to connect with your audience, know their pain points, and give them a solution. You provide your blogs or website links in social media promotions. It will lead social media users to your website, and you can achieve high organic traffic. 
Do link building
You must employ a clean link-building strategy for your website, as links influence the ranking and traffic to the extreme. 
You can do guest blogging on third-party websites like Medium and create backlinks for your website.

You can ask other competent bloggers or competitors to link your website URL to their content. You can do the same in return. 

Backlinks are an important factor that Google ranks you with. A higher ranking will pull the audience from the search results and also the link. Eventually, your organic traffic will increase. You have to ask a website with high domain authority to generate backlinks. Use the

domain authority checker

to find ones with high authority.

It is also advisable to use internal linking with correct anchor text to make users move back and forth between the different pages of your website. It will increase the traffic of different web pages altogether. 

Also, check the links that are internal and external on time to replace broken links and avoid giving a bad user experience.
Take care of technical issues
A site with enormous technical issues neither ranks well nor gets traffic. Technical issues such as broken links, page speed, improper indexing, poor responsiveness across devices, poorly formatted images, and many more will badly reflect on traffic.
So, to avoid bad impacts on organic traffic, do the following.
Do the site audit using top SEO tools such as Ahrefs and Semrush.

Optimize the page speed, as it is the top factor influencing the page traffic with user experience and engagement. The

ideal loading page time

is 0-2 seconds. It increases the traffic and conversion rate. 
Optimize the website architecture, like how the header section has to be, where you need to include CTA, fill forms, contacts, and everything. 

Make your website responsive across devices such as desktops, mobile devices, and tablets.

Once you have corrected these errors, repeat the site audit by doing regular crawls and health checks. 
Track performance
After implementing the best strategies to get high organic traffic, such as posting masterpiece content that is SEO compliant, doing inbound SEO, social media promotions, link building, and rectifying technical issues, it is time for you to track the performance of each strategy.
Tracking helps you find which strategy works best for you and which is not. The output number will give you a clear picture of organic traffic so that you can improve the worked ones and replace the stuck ones. The SEO tools like Google Analytics and Google Search will help you in tracking and reporting. 
How Long Does it Take to Build Organic Traffic?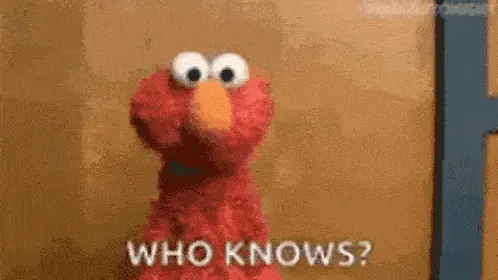 It differs for each industry and depends on many factors. 
The factors include the quality of your content, SEO process, content strategies, link building, and many more. In the initial stages of working on getting organic traffic, you will start planning your strategies and SEO approaches based on the research or by analyzing your competitors. 
Then, you implement all of them and track the performance. You will start getting organic traffic. This will take up to three to four months of your time, assuming that you are delivering quality content and a good SEO effort. 
Depending on the time you put into gaining traction and getting high organic traffic, it may take six months to one year. Again, I insist it is not the ideal range. It varies and depends on how competitive your niche is and how good your SEO effort is. 
I hope I have given a clear answer to the " how long" question that many website owners have. If you want to get high organic traffic, work with all the time you have and do it right. Consistency and patience will keep your website buzzing and busy.