Advertiser wishes to take over the complete web page of your site and display the same or different adverts on the ad slots? Worry not as Google Ad Manager offers a "Roadblock" feature that allows publishers to restrict other advertisers to display their ads and saves the ad slots of a page for a specific advertiser.
Steps to do in Google Ad Manager
Go to the home page. And click Admin > Global settings  > Features.

Click the toggle Guaranteed roadblocks (GPT SRA only) to enable the Roadblock feature.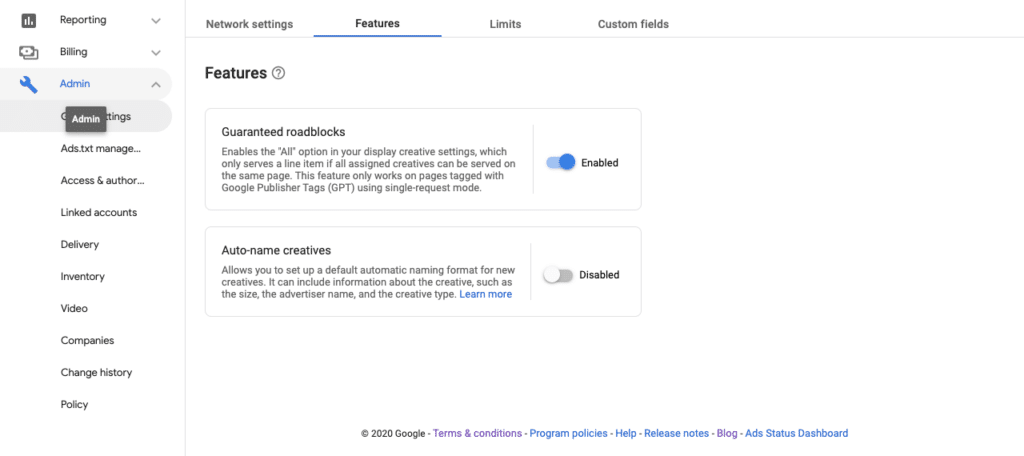 If you want to serve non-guaranteed roadblocks, you can set them within line items.