If your users are accidentally clicking on the ads often, then Google might enable "double click" on ads that requires your users to click twice (first click on the ad and the second click is on the interstitial with "visit site") to get to the advertiser's landing page.
Only when users click twice, clicks will be considered. In other words, if you are getting paid based on clicks (CPC), then users need to perform two clicks for you to get paid.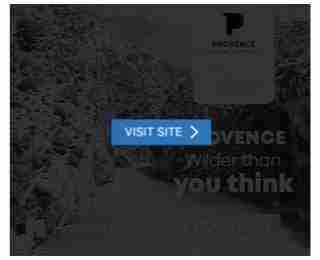 As you could see, you're losing revenue if your user decides to not click the second time. This isn't a penalty and it results because of accidental clicks. You need to find the cause of accidental clicks (ad placements, dynamically loading ads, etc.) and resolve them to free your site from the "two-click" penalty.