We all made it in one piece! But it doesn't mean the whole adtech stood its ground. It's been just 2 days, but, we can already see the impact of the GDPR storm.
Those who have embraced transparency and data protection policies were strong enough to face and win the headwinds. We're one of the winners and so are you.
GDPR Day 1 – Four Complaints against the duopoly!
Surprisingly, both Google and Facebook have faced complaints for their "Take it or Leave it" approach. As per the report, the complaints have been filed against Facebook, WhatsApp, Instagram, and Google's Android.  The well-known privacy critic, Max Schrems wasted no time to file the complaints on behalf of unnamed individuals.  
What does the duopoly say?
Google – "We build privacy and security into our products from the very earliest stages and are committed to complying with the EU GDPR."
Facebook – "We have prepared for the past 18 months to ensure we meet the requirements of the GDPR."
In a nutshell, they both said it is enough and we're GDPR compliant.
What about the Adtech, then?
Digiday reported that the programmatic revenue dropped in EU region on the first day of GDPR itself. How serious?
25 to 40 percent drop in ad demand volumes in some exchanges. Noticeably, titles such as The Times and The New York Times aren't running any programmatic ads. Besides, a few of the EU publishers have been testing paywalls Vs Consent to see what works.
Where we're heading?
'Chaos'. This was expected and can be handled. As IAB's GDPR Framework hasn't been supported by Google yet, there's a confusion exists between the buy-side and sell-side. In addition, a few CMPs didn't work as expected on time.
Twitter is planning to run ads on your timeline.
Publishers have been increasingly embedding twitter timelines on their sites. Well, the publishers' goal is to increase twitter followers and engagements by embedding timelines, Twitter has other ideas.
What is it?
Twitter has introduced the Twitter Timeline Ads Pilot. A Pilot program to place ads on embedded twitter timelines.
"You already enjoy the power of real-time Tweets on your webpage through embedded Timelines. Now, let it generate revenue for your site. The Twitter Timeline network is the first ad program that allows publishers to offer real-time content to their audiences and drive incremental revenue with targeted ads."
– Twitter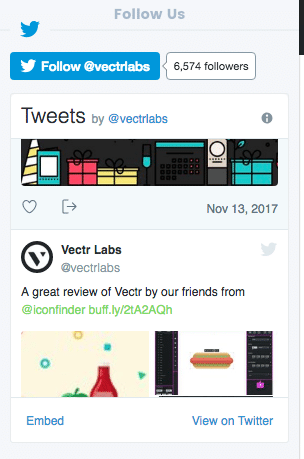 Twitter has started recruiting publishers to take part in its Timeline Ads Pilot Program. And, as per the statement, the timeline ads will be available to US publishers soon.
IAB Tech Lab's Data Transparency Framework is here
We can hear you. Again, a new Framework?
GDPR Consent Framework was released primarily to help adtech vendors and publishers to comply with the law. The outcome of the framework can't be validated yet and it is still under question.
Last week, IAB Tech Lab announced the release of Data Transparency Framework to outline certain guidelines, introduce transparency (ID-level) and zip the data concerns that have been haunting the industry.
What's in it?
A new set of minimum disclosure requirements for data sellers

An open API to structure and communicate information among supply chain participants and ease implementation requirements

Supporting compliance programs
"Thanks to its simple approach, the Framework will unlock value in the data supply chain"
– David Justus, Co-Chair of IAB Tech Lab Data Transparency Standards Working Group
Besides, IAB Tech Lab also released a companion resource 'Audience Taxonomy 1.0', to allow data sellers, buyers, and platforms to refer and compare the conceptually similar data segments to that of segment names provided in the disclosure.
Customarily, the framework is open for public comments and feedbacks. IAB Tech Lab plans to announce the improvised version in July.
Here's the full proposal.
Finally, Google says it will Join the IAB GDPR Consent Framework
"We absolutely want to be a part of the IAB framework. We plan to register"
– Scott Spencer, Google's director of product management
As we mentioned earlier, Google's non-compliance with the framework has caused serious troubles for both the buy-side and sell-side. Even CMPs have no proper answer on 'How they're going to handle the DaisyBit and DoubleClick Consent together?'.
Last Tuesday, Google said it will join the IAB's framework once it's technical and privacy details are modified to fit the law and the framework. Once it joined the Global Vendor List (GVL), Bid Manager will serve non-personalized ads to publishers on DoubleClick Ad Exchange provided that the users have given consent to location access and ad delivering and reporting.
Personalized Ads?
DoubleClick Ad Exchange would be able to serve personalized ads by early June, as per the company's latest update. Of course, users have to provide consent for all the purposes (location access, ad delivery, and others). However, complete integration will be done by August.
What's the Catch?
Google has faced criticism among the publishers for announcing the GDPR update just two weeks prior. While the premium publishers with in-house CMPs can publicly support the framework, small and mid-market publishers are still wary of the actions as they rely on the giant to generate 50 to 70 percent of their revenue.