Are you dealing with similar types of brands/advertisers and want to stop showing ads together on the page? Then, here's the solution for your case – Competitive exclusion. The feature in Google Ad Manager prevents the ads from similar types of brands to get displayed at the same time. To do that, follow the steps below:
Go to Google Ad Manager home page, and select

Admin

>

Inventory

>

Labels

.

Click on New label, and enter a name for it. Add a description for it to make it easier to understand later. Select the label type as "

Competitive exclusion

" and save the settings.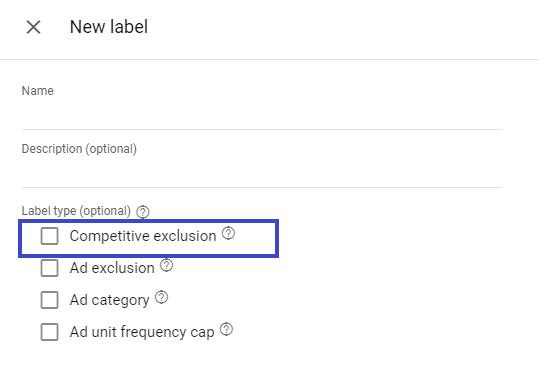 Now, go to the

Companies

,

Orders

, or

Line items

as per your requirements. If you want to prevent the ad serving from two companies, then go for Companies or Line items or Orders. To prevent two companies, go to

Admin

>

Companies

and select the companies.
When you select the Company, you need to apply the label Competitive exclusion that comes under Additional settings. At last, save the changes.