Self-serve model faces its hurdles
Whenever there's an opportunity, there's an intrinsic problem. Especially, in adtech where spoofers and fraudsters are proactive, you could bet to see some, every now and then. Let's not be vague.
We're referring to the opportunity with self-serving ad platform. With the increasing pace of consolidation and targeting capabilities, buyers are willing to 'get it all in one place'. So, what's the problem with the self-serve model.
See for yourself.
– Snap
When you focus too much on scaling, you'll likely to have loose ends in content moderation. If you're a social network, the issue is even worse. Surprisingly, Snapchat who's been acclaimed by both buyers and publishers for the brand-safe environment seems to fail in content moderation.
As per the Digiday's report, Snapchat allowed bad actors to exploit its self-serve platform by allowing the fake advertiser to run dupe ads on the fake content.
– Instagram
TechCrunch reported that Instagram has been continually (ahem, knowingly) failed to prevent the bad actors from running ads on its network.
In fact, the reporter went on to show how the platform has been getting paid from the spammers it blocked before.
Takeaway:
Though it seems to be a minor glitch, the spammers capitalizing on the self-serve platforms is a long persisting issue. It isn't limited to apps and social networks. It's highly important to scale up the technology and manual reviewers while increasing your self-serving capabilities.
It's time to remember the forgotten issue of AdTech
Ad blockers once made the headlines of every media publications and shook up the whole industry. What happened?
Did we get out of the ad blockers trouble? Precisely, no. We still have to compel our own readers to whitelist our sites to hit the lofty revenue goals. When GDPR storm hit the shed, we're busy adopting consent management platforms and convincing our readers to consent to behavioral targeting.
It's time to shed some light on ad blockers.
We all know mobile devices drive more than 50 percent of the total internet traffic, and it is true for the majority of the sites out there. Digiday says that mobile ad blocking is a slowly growing threat and the industry is failing to address it.
| | | |
| --- | --- | --- |
| Country | Sessions blocked in 2018 | Sessions blocked in 2017 |
| US | 8 | 2 |
| UK | 5 | 2 |
| Germany | 13 | – |
What to do?
As the audience are moving towards smartphones, it's usual for publishers to append ad units on the mobile web. But there's a hidden cost (increased bounce rate and decreasing user loyalty). We advise you to go with the right mobile ad sizes so that your users won't get offended.
In addition, Chrome announced that it will block intrusive ads on its browser starting from July. We believe it's a good move as the supply chain will be forced to clean up itself and users tend to not think about installing ad blockers. If you need to get rid of ad blockers, approach your reader strategically.
Correlation between AdTech and GDP
The advertising industry, in general, is considered immune from immediate contraction resulted due to an economic downturn. The reason is the inertia in the advertising and we've experienced it first-hand.
As marketers tend to plan the spending for the quarter or sometimes, the year beforehand, they can't direct or trickle down the spending when there's a recession.
But not anymore, argues Joe Mandese of MediaPost. The Adtech industry has become a vulnerable entity by enabling real-time media transactions between buyers and sellers. In fact, it has become even more sophisticated with the rise of PMPs and guaranteed buys. Now, buyers can cut off the spend strategically (starting from OMPs), if they want to and direct it to other channels.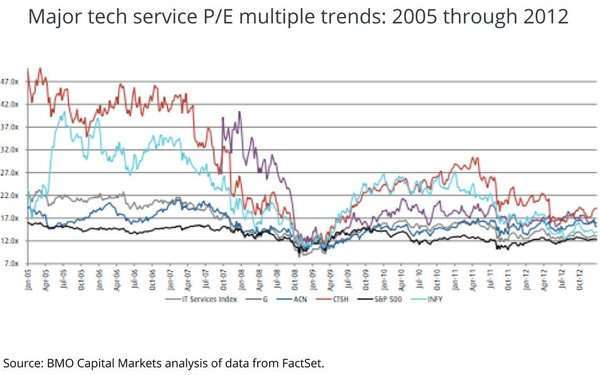 Why it's a good thing?
Again, the supply chain is populated with several vendors. GDPR helped us to get rid of some, a recession will force the adtech vendors and other intermediaries to shrink their margins and become as efficient as possible. Ad Exchanges will try to improve their capabilities and eventually trade their margins to attract buyers. In short, adtech tax would be reduced.
But that's not all. Publishers need to focus on quality rather than quantity. Building first-party data, attracting the right audience, and focusing on user experience will help them to sustain their place in an ad exchange.
Privacy laws Vs Publishers – Market State
GDPR demanded publishers to get consent from every reader of the EU in an "unambiguous" manner. Fearing the fine, more than 1000 US sites blocked the EU readers completely from accessing the content.
Some publishers blocked a majority of the EU while letting UK readers pass by. But no ads were shown. This week, let's see how the three premium publishers are handling their EU readers.
a. The New York Times
The New York Times, which boasts impressive revenue figures mainly because of its paywall, decided to stay away from behavioral advertising. It pulled back from open exchanges after GDPR and decided to run ads targeted contextually and geographically.  
"The fact that we are no longer offering behavioral targeting options in Europe does not seem to be in the way of what advertisers want to do with us"
– Jean-Christophe Demarta, SVP for global advertising.
Why did it work for the publisher?
The publisher has built the audience it needs to attract buyers over the years. They have proven track records and first-party data to convince advertisers to scale up their ad spending on NYT.com. It won't work for most of the publishers including premium and legacy publishers.
b. USA Today
Unlike The New York Times, USA Today pulled off advertisements completely for the EU readers. It still shows no ads for readers from the EU, aiming to jump out of the GDPR law.
Obviously, it isn't a smart move as the revenue from the region will be literally zero.
c. Business Insider
Business Insider, one of the top programmatic publishers found it wise to face the law by running the CMP to get user consents. As per a source, opt-in rates are high and the strategy is working well for the publisher.
Takeaway:
We're with the BI, not because we're a programmatic vendor. We believe it's crucial for publishers to start implementing CMP and try to adapt to GDPR.
Dodging the GDPR isn't going to help the publishers. Remember, California privacy law and other regions are increasingly coming up with their own versions to deal with privacy concerns. It's today or tomorrow, there's no escape.
Moments That Matter
Germany bans Facebook from collecting cookies from its "Like" and "Share on Facebook" buttons embedded on the sites. First, Apple; now, Germany.
Secrecy is fueling marketplaces (and social networks) and it's starting to bite back the creators – The New York Times.