Summary
Political ad spend reaches a record amount of $6.7 billion. 18% of it goes to digital channels. Local broadcast and TV receive the majority of the budget.

The companies in the media and entertainment industry couldn't earn as expected due to the pandemic. As a result, the ad spends from the media industry will remain flat in 2021.

RFP close rate improves as advertisers are sending fewer proposals to publishers. But, most of the requests are reaching the top publishers and smaller publishers are suffering.

Apple adds more clarity to IDFA. It says, no identifier will work other than the IDFA. You cannot gate the app functionalities as well.

Google published the results of its Privacy Sandbox experiment. It says that FLoC can bring a 350% improvement in recall and 70% improvement in precision.

Creators on Substack are finding new opportunities to monetize their content. More and more advertisers have started approaching them to sponsor their newsletter.
Latest Trends for Publishers
Political Ad Spend is on the Rise.
The election fever is at its peak, and so is the political ad spend. As the election day approaches, the expenditure on political ads has reached $6.7 billion.
Out of the total budget spent so far, most of it went to local/national tv and digital channels:
$4.1 billion has reached local broadcast stations.

 $1 billion to local cable TV.

$247 Million went to national broadcast and cable TV networks.

$1.2 billion was received by digital channels, making up 18% of the whole pie.

73% of the digital ads were for fund-raising and list-building, whereas 23% of them were persuasive ads.
Media and Entertainment Digital Ad Spending
eMarketer has predicted that the entertainment and media industry will either have the same or even lesser share in the US digital ad market in 2021. The reason behind the negative growth is the decline in the ad revenue of media and entertainment companies. 
Another cause of the decreased spend is that the media and entertainment companies also have the option to advertise on their own platforms.
Media will have a 4.7% share in 2020, whereas only 4.4% in 2021. On the other hand, entertainment will remain flat at 5.2%  in 2020 and 2021 as well.
RFP Close Rate Improves
The pandemic has brought many changes in the industry; one of them is the way brands are making deals with the publishers. Currently, brands and agencies are working with fewer publishers, as a result, the RFP closing rates are improving. 
Bustle Digital Group's close rate improved from 30% to 45%. Minute Media has seen a rise from 20% to 35%. But, the changing approach of the brands is hurting many publishers. It is becoming more and more difficult to close the deals.
Takeaway:
News publishers have an opportunity to bring more traffic during the elections. Invest more resources in producing political content. Do not expect much from entertainment-related content till 2021. Try to build a strong brand with your content so that the buyers choose you over other publishers even when they are sending fewer RFPs.
Apple Adds More Clarity (and Restrictions) to IDFA
Apple has recently updated its FAQ's on its user privacy page to decrease the ambiguity around IDFA. The updates have made it clear that it will be even harder to track users on the platform after the implementation of the new privacy changes. There are three major points that the industry is concerned about:
You cannot use an identifier other than the IDFA, like hashed emails or phone numbers, unless you have received permission from the user.

You cannot use single sign-ons like Facebook login to track the users unless you have taken permission for the same. You need permission in the case of SDK-based tracking as well.

You cannot gate functionality, or incentivize users for consenting to your requests. So, giving the complete app experience only to the consented users is also off the table.
Earlier, many ad tech players were under the impression that they'll use single sign-ins, SDK, etc., to track the user post IDFA, but this update has shattered all the hopes.
Google Tests its Privacy Sandbox Proposal
Back in May, we discussed that Google is gearing up to run experiments to test its Privacy Sandbox proposals*, especially "FLoCs" — Federated Learning of Cohorts so that it can convince the industry to adopt Privacy Sandbox when 3P cookies are gone. 
*If you aren't familiar with the proposals, here's a detailed guide for you. 
FLoCs proposes that users can be grouped based on the interests, thus forming cohors. Cohorts can be then targeted to show interest-based ads. Well, last week Google published results from its first experiment that tested FLoCs. 
The test is primarily to prove that generating cohorts based on interests (FLoCs) can work for advertising and it is better than randomly grouping users. 
Datasets:
To evaluate FLoCs (clusters), Google used two publicly available datasets — Million Song Download and MovieLens. It then used its proprietary dataset (de-identified collection of URLs from Google Display Network across 7 days) to evaluate the viability of FLoCs for ads personalization.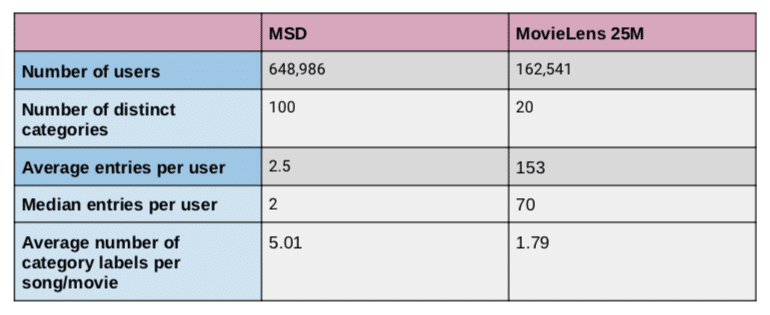 So what was the result?
Google concluded that there's a 350% improvement in recall and 70% improvement in precision (precision refers to precision of the algorithm. That is, predicting whether the users are converting on the interest groups they've added via FLoC within the 7 day window). 
"We were very pleasantly surprised. This particular kind of algorithm could be a very useful substitute for third-party cookies while still providing for increased privacy."
– Chetna Bindra, senior product manager for user trust, privacy and transparency at Google (Src).
Here's the complete result. 
Takeaway:
Two things to consider: 
1. Datasets used aren't relatable to common publishers. Both MSD and MovieLens have a dozen first-party data fields while most publishers wouldn't have even half of it.
2. The result is comparing FLoCs with random clustering — not another clustering algorithm.
Google agrees that it is just the first step and invites the industry to run their own experiments using proprietary dataset to evaluate the viability of FLoCs for clustering and ads personalization. We'll keep you posted. 
Ads Find a Way
Digiday published an interesting article on how ads are finding its way into — Substack. A platform that enables writers to create, run, and monetize newsletters via subscriptions. That's right.
A platform dedicated to help creators run subscriptions to monetize their content has sponsored ads. While Substack doesn't provide any tool to let creators run and track the performance of ads — advertisers are willing to take a shot. And, so far, it's working.
Several newsletters including Not Boring, A Media Operator, Deez Links, and Study Hall regularly run sponsored ads on behalf of advertisers and get paid based on metrics on their choice (mutually agreed upon before the campaign). The format of the ads are varied as well. Some have a dedicated section at the top/bottom, some publish a whole newsletter for promoting a product, etc. 
According to Digiday, advertisers' interest towards running ad campaigns on Substack newsletters are high and some creators are seeing ads as their primary source of income. 
Takeaway:
It's not new to see creators monetizing their content/audience via ads. But it's interesting to see how ads are getting into a platform that firmly stands with subscriptions. In fact, founders said they are "100% focused on subscriptions". 
"You know who else wasn't going to do ads? Larry Page," 
– Sam Parr, CEO, the Hustle (Hustle runs ads on selected Substack newsletters). 
Moments That Matter