Latest Adtech Trends
Consumer Electronics can be the saviour in 2020
Computing products and consumer electronics will be the fastest-growing category in digital advertising in 2020. It'll expand by 18% when the overall US ad market develops only 1.7%. It is the least affected category by the pandemic, among all those tracked by eMarketer. Tech companies like Apple, Dell, Samsung, Sony, Adobe, Cisco, IBM, Microsoft, Oracle, etc are among the advertisers in this vertical. 
So, if you are a publisher that focuses on the niches related to such advertisers, then you can expect your revenue to be least affected when compared to other publishers.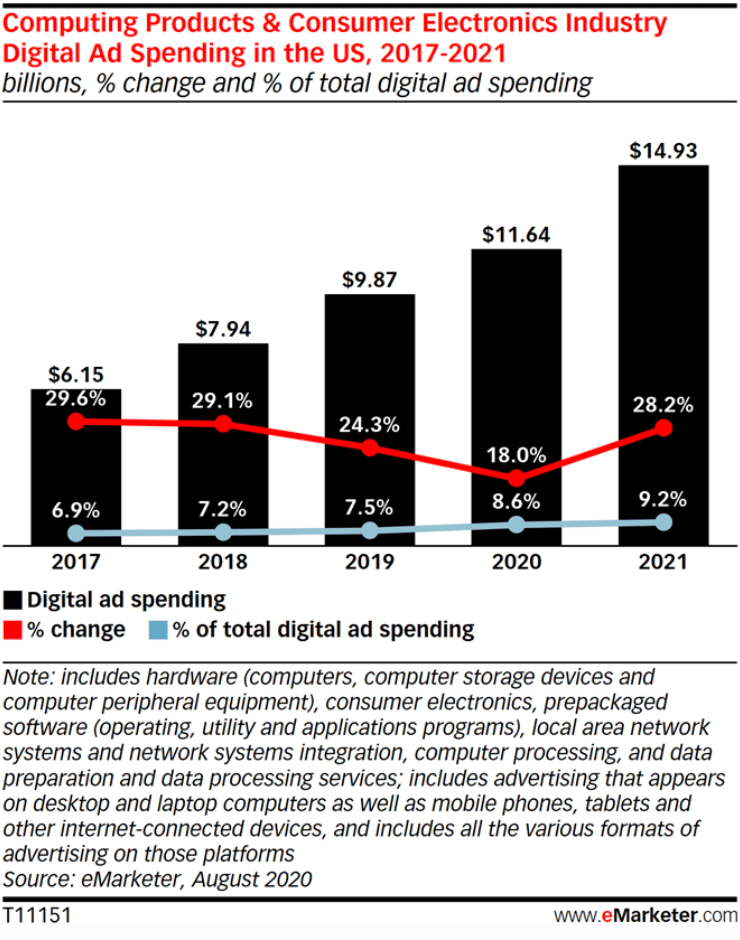 But publishers away from tech-related content should not worry either as another US ad spend report says that fewer advertisers are decreasing their ad spend M-o-M.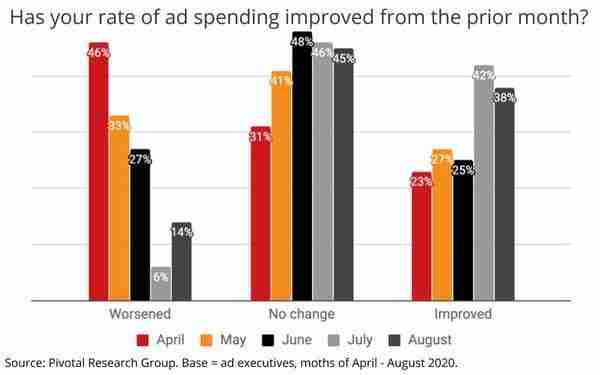 Are you tapping the podcast demand?
The podcast ad market is at a nascent stage. But its growth rate is faster too. The podcast ads delivered via programmatic will double this year. From $31.1 million last year to $106 million by 2022, the ad spends in podcasts are skyrocketing. 
While the $100 million figure may not look very impressive, we should remember that currently, only 4% of podcast ads are being sold programmatically. So, this is the right time for publishers to start building podcasts as their new revenue source because it is just the beginning.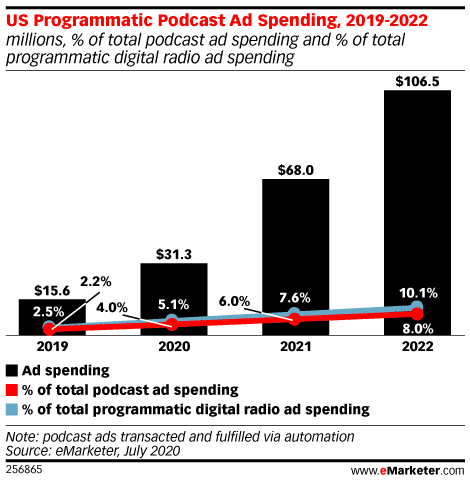 Takeaway:
As long as you are a digital publisher, your business shouldn't be much affected in the coming months, no matter what your niche is. The advertisers' increasing interest in the podcast sector signals towards a promising opportunity. Creating a strategy for audio shouldn't be a difficult task if you already have a solid content creation process at a place.
Post-Pandemic Content Consumption Trends
Understanding content consumption behavior is necessary for publishers who want to drive higher engagement. Here are some insights that'll help:
The average

content-consumption duration has doubled

from 3 hours and 17 minutes to 6 hours and 59 minutes. 

44% of the consumers are trying new brands after seeing relevant ads. It means digital is also working for advertisers during the pandemic.

55% of consumers are less likely to buy a product advertised alongside fake news. It means less conversion if the content is not trustworthy. So, publishers should understand that trust is a qualitative factor that influences your revenue.

69% of consumers are more likely to look at an ad that is relevant to the content. It means contextuality can play a role in viewability.

Skincare related content saw a

317% jump

during the pandemic. Health and fitness publishers should pay special attention to this topic for longer sessions.

The health and fitness category itself saw an uptick in organic traffic as more and more consumers were worried about their health. Elite Daily, for instance, witnessed a 52% increase in average monthly traffic to health content from March to June, when compared to January and February this year.
Takeaway:
Users are already consuming more content. You have to make sure that you're creating the right content with flawless quality to leverage the demand.
Top Publishers' Preparation for Post-cookie World
Improving the registration process and doubling down on contextual ads is Vice's strategy to prepare for the post-cookie world. It is relying on Experian Match, a tool from a consumer reporting agency, to do so. The tool doesn't need third-party cookies or logged-in users to gather audience data. It's like an ID matching system. 
For its contextual strategy, Vice is working with an Oracle owned platform called Grapeshot. Instead of relying on broad categories, it'll be creating small but very specific audience segments. In this way, Vice will make sure that even contextual ads will be highly relevant to the users.
The NYT is relying on context too. It has created new contextual classifications of the content that include the emotional sense of the stories, topic targeting, and the motivations that audiences felt after reading an article. In this way, the NYT is trying to understand its audience at a granular level so that it can help its clients more effectively.
Takeaway:
After the demise of the third-party cookie, knowing your audience will be an eminent factor in the publishers' success. Understanding your visitors will help you in making your advertisers successful. 
Are You Ready for the Election?
As the election night is approaching, publishers are getting ready to acquire the audience that is looking for election updates. NBC plans to deliver a personalized experience to its users. It'll deliver the push alerts and emails based on the state to which the audience belongs. Such alerts have a 16% open rate, which is 3 times more than the normal rates. 
Reuters will rely on social media for generating traffic on its election content. It'll use Twitter Polls and Instagram Stories in its social media strategy. Politico will provide a mobile product that'll give election updates in swipeable format.
NBC and CNN are trying gamification tactics for audience engagement. They'll provide interactive interfaces to the visitors so that they experiment with hypothetical scenarios and their effect on the election outcome. The Washington Post will create separate pages for every state so that the users can share state-specific updates with their friends and family.
Takeaway:
Every publisher knows that the audience will be looking for the information during the election. So the competition will be fierce. If you can deliver the best experience to the users, then your site can become their preferred destination for all the updates. Your direct traffic will soar. So, start planning right away.
GNIs Plan to Accelerate Your Growth
As per Google, "It takes months and even years of hard work to attract and develop digitally-minded talent, adopt data-driven thinking, and build an audience-first culture." So, to help you with the transition, Google has brought some resources for you.
The resources include playbooks, exercises, workshops on five topics: Reader Revenue, Audience Development, Advertising Revenue, Data, and Product. Currently, only the "Reader Revenue pillar" is available; the remaining topics will arrive in the next few months. You can access the resources here. But not everything is freely available, The workshops are available on a first-come-first-served basis, while Labs will be available upon application.
The motive behind the initiative is to help the small and mid-sized news publishers to accelerate their online growth. It has been built in collaboration with industry experts such as FT Strategies, FTI Consulting and Mather Economics, INMA, Local Media Association and WAN-IFRA. 
Moments that Matter
Facebook Says it Will Stop Operating in Europe If Regulators Don't Back Down – Vice
Google's search business targeted in US antitrust case – Bloomberg Quint
IAB UK launches Gold Standard 2.0 with renewed advertiser support – IAB UK
Digital-only newsrooms are in the firing line as Australian news law grinds toward reality – NiemanLab.