Impact of Coronavirus on Adtech
The effect of COVID-19 has been severe for most of the businesses. Economies are struggling and stock markets crashing. What about the adtech industry? Well, the disruption has been here too. Let us see what changes are being seen by various sides of the adtech environment.
The Publisher Side
As we mentioned in our last newsletter, there has been an influx of traffic on the websites. The increased traffic can be attributed to two major factors:
The first factor – a big proportion of the worldwide population is staying back at home, it means more time to browse the internet.
The Second factor – The global panic created by the virus has increased curiosity in the public. People want to know everything, latest updates, preventions, measures, everything!
Parse.ly — the content analytics service used by lots of major news publishers, reported a 44% traffic increase on Thursday, March 12 when compared to the average of the past six Thursdays. 15% of this traffic was on content related to coronavirus.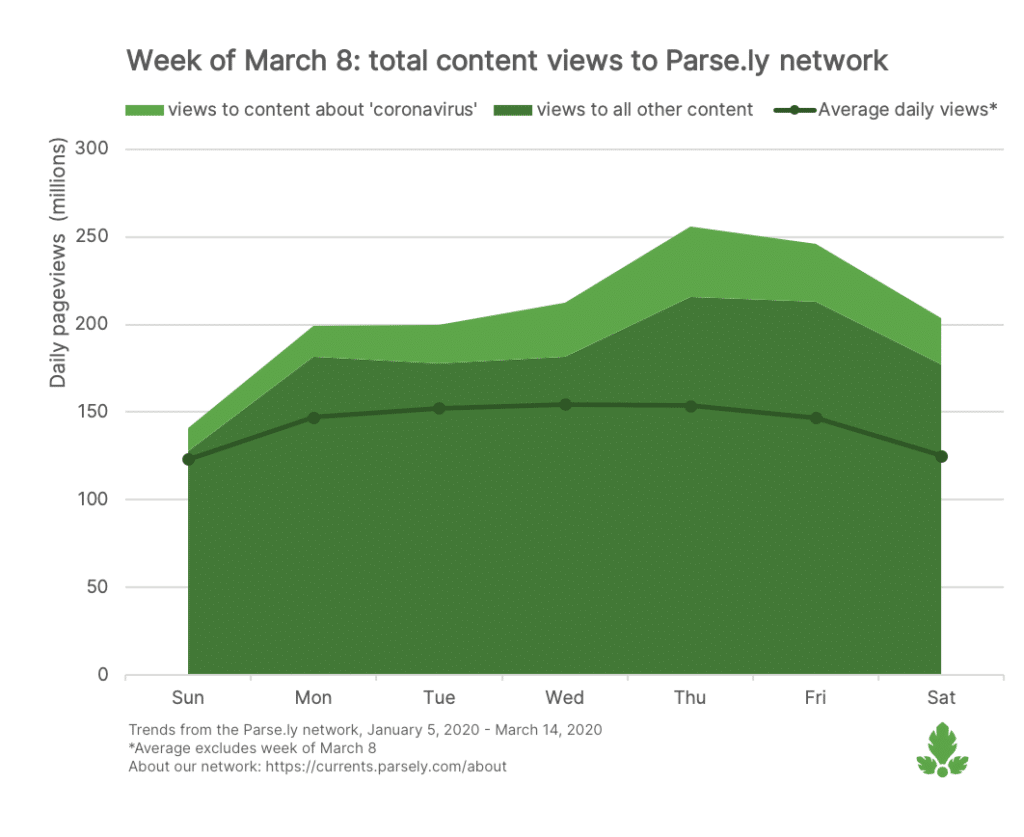 The Buying Side
Advertisers are being cautious about spendings. Since most of the retail outlets are being closed and the logistics are also facing problems, there is no point in advertising for goods and services that cannot be sold. This is being one of the reasons behind less spending by the advertisers. The effect is not only limited to the open market but even the direct route is seeing a reduced inflow of funds.
Keyword blocking is another hindrance to the flow of funds. As we discussed earlier, words like 'coronavirus' and 'covid19' are being blocked by advertisers to avoid displaying ads around disturbing content. In the current scenario, most of the content is about the pandemic, as a result, advertisers are inadvertently blocking the entire home page of the publishers. The homepage being the biggest receiver of the traffic is taking a hit in the revenue.
"One advertiser with a particularly stringent block list was only able to reach 10,000 impressions across a well-known U.K. news publisher's entire site after doing so, Lovell said. Once the list was lifted for the homepage (but kept in place across the rest of the site) some 200,000 impressions per day were available on just the front page alone."
– Digiday
Takeaway
On one hand, you have a constantly increasing traffic, on the other, you have decreasing ad spends and more keyword blacklisting. While on its face, the situation looks balanced but it is not, because the two opposing forces do not share the same magnitude. 
Be prepared for fluctuating CPM and inconsistent revenue. Try to send traffic to content that has a lesser possibility of containing blacklisted keywords. If you are into private deals then ask the advertisers to exempt homepages in their blacklisting criteria. 
Local News Outlets Face Crisis Amidst Coronavirus Outbreak
Coronavirus outbreak hit the local news outlets harder than the national ones. As they rely on local advertisers, with the lockdown, businesses aren't willing to spend on advertising. "Right now – 2020 could end up 20-25% down in local advertising," says Corey Elliott VP of Research at Borrell Associates, a local advertising analysis company. 
"Alt-weekly newspaper businesses are primarily dependent on local venues, bars, restaurants entertainment venues, for ad revenue and this evaporates that." 
– GroupM's Brian Wieser (Axios).
But there's a chance for publishers to convert increasing traffic into subscribers. The more data they collect, the better they can target offers. Some experts believe that big brands would want to keep in touch with the consumers, especially, during the crisis and local media should try to capture them. 
Though it isn't going to be the same, media outlets take this as a chance to initiate a long-term relationship with global brands and tighten the relationship with the readers. According to NiemanLab, several local news brands are trying to get contributions from the readers directly as well. 
Our suggestion is to ensure you aren't under monetizing the traffic and leverage the traffic uplift to experiment with data capturing mechanisms. From creating newsletters to category update pages, it's time for you to run through ideas. 
Want to receive the latest adtech updates every week, just sign up for our adtech weekly roundup.
Cookieless World and First-party Data
We have been discussing the uptick in first-party data partnerships and technologies lately and we all know the reason as well. When Google phases out the support for third-party cookies, programmatic media transactions wouldn't be targeted as it is today. 
As a result, several platforms and identity solution providers are trying to replace third-party cookies with first-party data. We are about to see two such products. 
Criteo:
As Criteo has been considered as a platform for 'ad retargeting', its stock crashed when Google announced its take on 3P cookies. There'll be no retargeting across the open web without cookies. It seems Criteo is bouncing back with its new 'Traffic Generation' solution that makes use of first-party data. 
The product is different in two aspects — one, unlike its other solution, the new product aims to help marketers to drive traffic (an upper-funnel campaign), and two, it uses first-party data to enable marketers to target users on its network based on 300+ in-market segments. In-market segments are from Criteo's first-party data.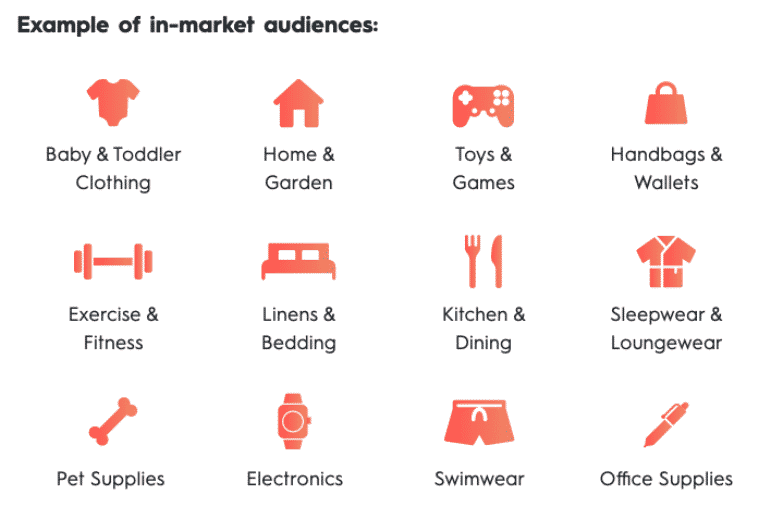 "This is a significant change for Criteo, which has already optimized conversions through retargeting, and is now enabling marketers to drive real brand results higher in the purchase lifecycle" 
– Criteo's General Manager and EVP of Web Cédric Vandervynckt.
PubMatic:
Last week, PubMatic released 'Audience Encore' to help publishers to put their first-party data to use. To put it simply, publishers can set up private Deal IDs with PubMatic and the Deal IDs will give buyers access to publishers' data as well. 
While the method isn't new, the mechanism of it is. Rather than syncing DMPs of sellers and buyers, in this case, publishers sync their DMPs with PubMatic and then create Deal IDs that work within the PubMatic exchange and on the open web as well.
Control:
PubMatic claims to let publishers have more control over their data and in fact, they'll be able to see how advertisers are using the data in real-time. Thus, preventing data leakage. For example, National CineMedia, a U.S. based movie network that sells targeted ads for theatres, would previously require advertisers to use its managed service to access audience segments.
With Audience Encore, the company allows advertisers to buy it directly from the DSPs and as PubMatic is connected to 100 DSPs, advertisers can buy without any additional platform. 
Takeaway:
But, there's still the cookie problem. 
"We are at the forefront of the identity conversation with our product Identity Hub, which will facilitate targeting in the post-cookie world. In the meantime, we're transacting on device IDs and cookies." 
– PubMatic. 
Yes, both Criteo and PubMatic depend on cookies for transactions and even if they attempt to store it as a first-party cookie, browsers are likely to block them. So, it isn't still clear how they are going to work in the future. 
Moments that Matter
"DoubleVerify now says it is asking clients to exempt trusted news publishers from the natural disaster category." – AdAge.
'But I'm still on deadline': How remote work is affecting newsrooms – Digiday.
Disney Looks to Sell TrueX – The Wall Street Journal.
EMarketer Lowers Global Ad Spend Forecast Due To Coronavirus – And It Won't Be The Last Time – AdExchanger.